Chiropractor Carrollton TX
Welcome to Weir Family Chiropractic located in the Historic downtown Carrollton square.  At Weir Family Chiropractic we do our best to serve our community members with top notch chiropractic care and spinal decompression.  My goal as your Carrollton chiropractor is to improve the health of people by removing nerve interference caused by improper spinal alignment.
I came to the City of Carrollton in 2016 after having been in practice for over 12 years in other areas of Texas.  We came here to be closer to my Family.  I fell in love with this area of the metroplex and can't be any happier to serve you.
Welcome to Weir Family Chiropractic
You can find us in the heart of the square in downtown Carrollton.  It's located right off I35 between the crossroads of Beltline and Crosby.
What sets our office apart from others in the area is the service.  We truly strive to greet everyone with a smile and encourage a family atmosphere within the office.  I love treating entire families from birth and throughout their lifetime.  As a chiropractor in Carrollton I truly dedicate myself in getting you better and keeping you that way.
Common conditions that bring people into our office initially are back pain, neck pain, and headaches.  I also treat extremity pain such as in the wrist, elbow, shoulders, knees and ankles.  I treat people for injuries sustained in automobile accidents.  I also educate you the long term benefits of chiropractic care, not only just to get out of pain but to also improve your nervous system function which can lead to improvements in health for your entire body.
Finally, If you want to come into the office and see how we can help, call 972-242-6886.  I promise to do all that I can in meeting your healthcare goals.
| | |
| --- | --- |
| Monday | 2:00pm - 7:00pm |
| Tuesday | 10:00am - 2:00pm |
| Wednesday | 2:00pm - 7:00pm |
| Thursday | 10:00am - 2:00pm |
| Friday | Closed |
| Saturday | 9:00am - 12:00pm |
| Sunday | Closed |
HOW TO FIND A CHIROPRACTOR IN Carrollton
This guide will help you find the best chiropractic clinic in Carrollton for you. When most people in Carrollton decide they need a chiropractor, they end up doing a search and just picking someone at the top.
Being at the top of Google for the chiropractic search does not necessarily mean they are the best chiropractor for you. Follow the steps below to make sure you are picking the right chiropractor for you.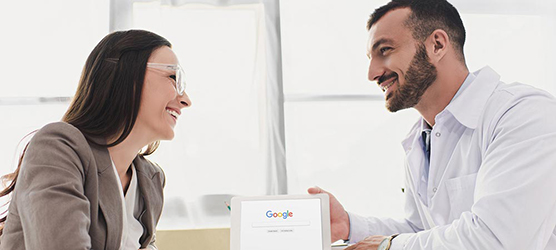 Time Needed: 5 minutes
Total Cost: USD 0.00
4 EASY STEPS TO FINDING A CHIROPRACTOR IN Carrollton
Step 1: Open up a Google search
You will want to type one of the following in the search bar:
Chiropractor Carrollton
Chiropractor 75006
Chiropractor near me
Best chiropractor in Carrollton

Step 2: Review Their Website
The best chiropractors in Carrollton put as much care into their website as they do into the rest of their office. By reviewing their website you will get a good feel for the doctor and if they are right for you.

Step 3: Check Out Their Reviews
Check out the Google Business Page of a chiropractic clinic you are thinking about visiting. It is easy for someone to say they are great, it's a different story to get other people to say great things about you.

Step 4: Give The Office A Call
Now that you have a basic understanding of what the office is about. Give them a call to make sure they fit the message that their website and GMB have been sending. You will know in a few minutes whether the office is the right one for you.